In tune you are aligned with nature and the universe. Fiber speeds circuits your nerves and veins. Eyeballs flicker. Your body and mind becomes extended and outsourced. Clouds and instant browsing feeds the memory. The awakening of the third eye makes a great companion and situates a mediating dialogue between the inner and outer. The known and unknown. You are traversing in time and space fluidly, past and future seems to coexist. The world is at your feet. You are surfing. Becoming one with the wave – web – world.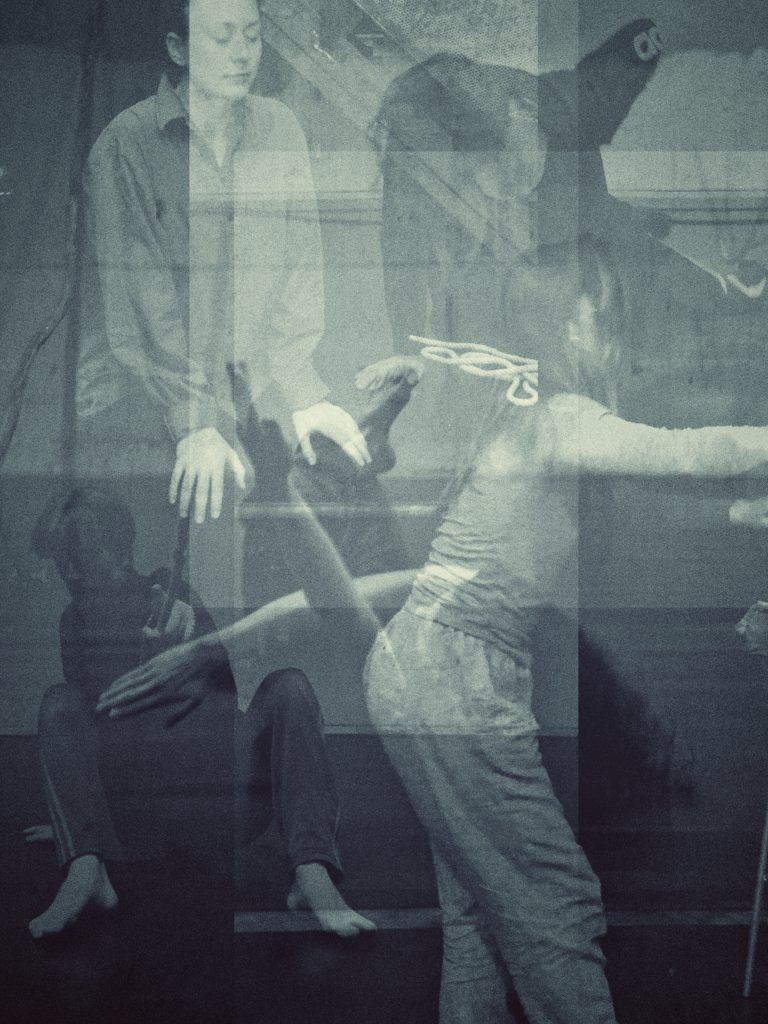 In tune probes choreography as a sphere, in parallel to and under influence of today's relation to the internet and the spiritual. Through processes of tuning in and dialing-up choreographic elements are exposed through instant mediation.
In tune opens up like an eye of the cyclone and invites you into a calm retreat in the center of the storm. A space for perceptive awareness, in tune with the universal frequency that flows through and equals you to all living beings and cyborgs.
---
With and by:
Choreographer Rebecca Chentinell
Composer Félicia Atkinson
Light/set designer Jens Sethzman
Dancer Aron Blom
Dancer Robert Malmborg
Dancer Linnéa Martinsson
Dancer Hanna Strandberg
The work has been developed in close collaboration with dancers, composer and light/set designer. Choreography and props in collaboration with the dancers. Costume in collaboration with Linnéa Martinsson.
---
Performances:
12th-15th of September at Weld
10th-13th of October at Kummelholmen
Co-produced by Weld
In collaboration with Kummelholmen
With support by The Swedish Arts Grants Committee, Fylkingen, EMS, c.off