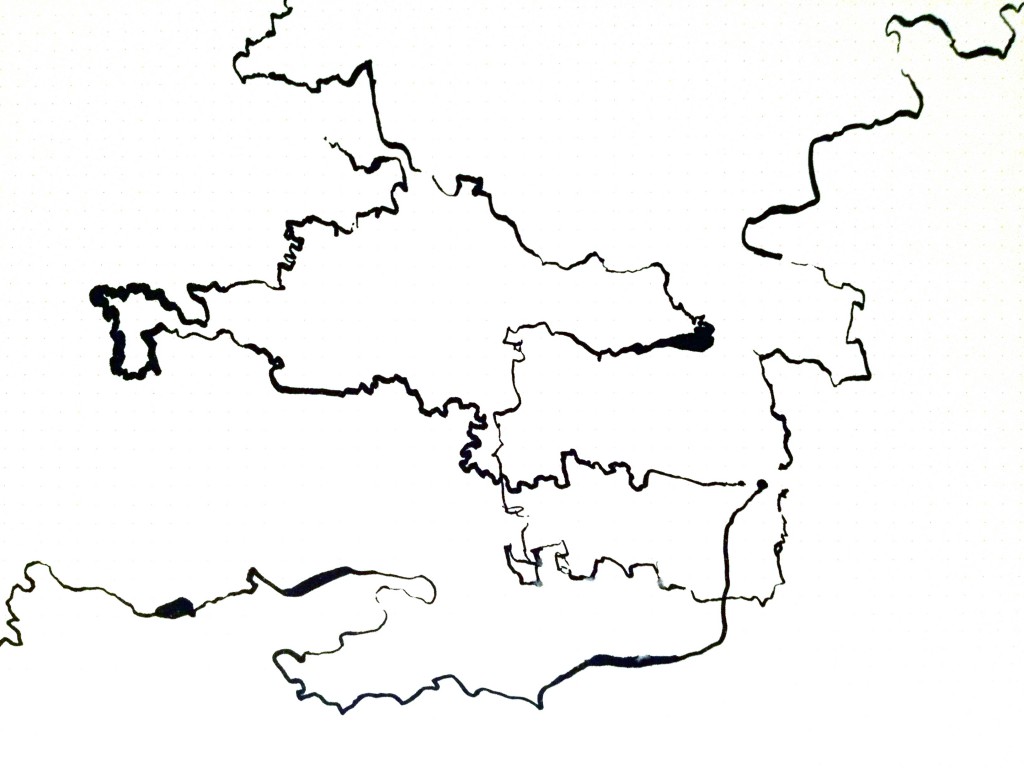 [choreo]logy | carto[graphy] is a durational live event taking place in two parallel locations, the city of Malmö and the exhibition space inside Inter Arts Center. Three dancers are moving in and between places in the city according to an individual score based on working time, leisure time and free time. The movement of the dancers is verbally described and transmitted into the exhibition space. Through earphones the audience as well as the two cartographers / choreologists can hear the movement described by the dancers, which is then translated and traced into a graphical notation and map.
[choreo]logy | carto[graphy] deals with the practices of choreography, choreology and cartography and how they can dissolve, emerge and be understood through each other. How can dance and choreography be understood through its notation? Where does the choreography take place and how does it materialize?
The work will be shown 30th of November 2014 during Tacit or Loud, an international symposium and festival for experimental arts at the Inter Arts Center in Malmö, Sweden.
Date 30th of November
Time 10.00 – 13.15
Place Seminar Room 2, Inter Arts Center
Address Bergsgatan 29, Malmö, Sweden
Choreographer Rebecca Chentinell
Choreologists / cartographers Rebecca Chentinell, Teres Selberg
Dancers Robert Logrell, Emma Ribbing, Rachel Tess
Designer Helena Halvarsson
Supported by Kulturbryggan and ArtEZ Institute of the Arts.