I DECIDED TO GO VIRAL
I decided to go viral is not yet an(other) artistic work; it is simply presenting me working, at work. During three days I will live stream the hours I spend in my atelier in Liljeholmen, Stockholm. The hours will not be fixed but whenever I am working in my atelier it will simultaneously be visible online. During this period I will work on a solo for festival:display that will premiere at the Royal Swedish Opera in September, revise the research proposal for the master program and make the last preparations for my upcoming research presentation at ArtEZ. I will also invite other artists and friends for a Skype talk or a live meeting to discuss life, the research and the current presentation.
If you wish to reach me during the presentation or take part in it, you are welcome to contact me via e-mail (rebecca.chentinell@gmail.com) to book a Skype session or real life visit!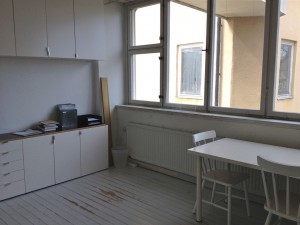 When
10th – 12th of June, all hours I spend in the atelier (online)
12th of June 16:00 – 21:00 (screening at ArtEZ)
Where
Online:
2015-06-10: https://youtu.be/kDC1AYjKwoI
2015-06-11: https://youtu.be/lF9cFfT5oGo
2015-06-12: https://youtu.be/MoWRlW6khSg
Live:
Lövholmsbrinken 2
117 43 Stockholm, Sweden
Screening:
Studio 4
ArtEZ Institute of the Arts
Onderlangs 9
6812 Arnhem, Netherlands